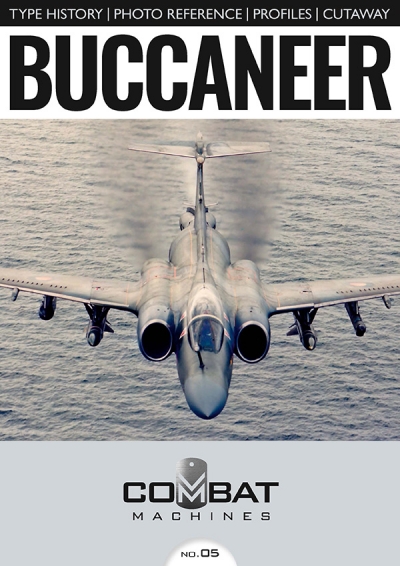 The fifth edition in Key Publishing's successful Combat Machines series focuses on the mighty Blackburn Buccaneer, an important and capable Cold War aircraft.
We detail the type's development and entry into service with the Royal Navy, RAF and South African Air Force operations, weaponry and test flying. Other sections offer squadron/production listings, statistics, a cutaway drawing, colour profiles, a products guide for modellers and fascinating career reflections from former Buccaneer aircrew, including pilot Tom Eeles and navigator Graham Pitchfork. Expertly written and compiled by renowned author Tony Buttler, Combat Machines 5 is a highly useful publication for any jet aircraft enthusiast.
---
About
Key has established an enviable reputation in the delivery and success of one-shot special publications, both for contracted clients and as an added offering to the enthusiast base. We are proud to include among our current partners Britain's RAF, for whom we produced a special 90th anniversary celebration magazine in 2008. We also publish the service's Official Annual Review for the global consumer market.