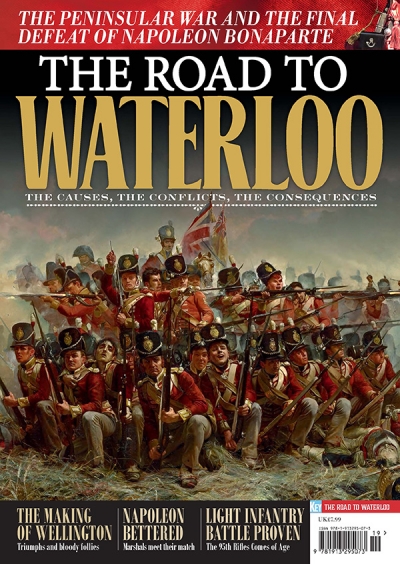 The Road to Waterloo, a 116-page special publication, chronicles the story of the Peninsular War and its contribution to the downfall of Napoléon Bonaparte.
It features
The Origins of the Peninsula War
The British Army in the Peninsula War
The Vimeiro Campaign
Moore's Campaign
The Oporto Campaign
The Talavera Campaign
The Lines of Torres Vedras
Masséna's Campaign
Beresford's Campaign
The Almeida Campaign
The Salamanca Campaign
The Pyrenees Campaign
The Bayonne Campaign
The Hundred Days
The Battle of Waterloo
---
About
Key has established an enviable reputation in the delivery and success of one-shot special publications, both for contracted clients and as an added offering to the enthusiast base. We are proud to include among our current partners Britain's RAF, for whom we produced a special 90th anniversary celebration magazine in 2008. We also publish the service's Official Annual Review for the global consumer market.