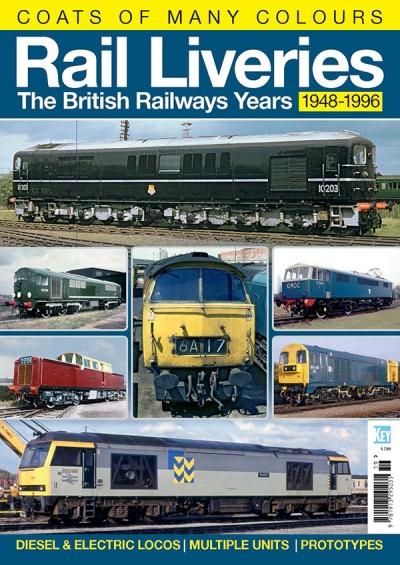 Welcome to the first of two special publications covering the liveries of non-steam trains operating on the UK mainland during the period of Nationalisation, 1948-1996. In no way can any publication covering this complex subject include every colour or livery style applied, but I have attempted to include as many as possible of the main modern traction livery and colour variants.
This publication is aimed largely at railway modellers who often seek reference material to super detail either their ready to run or scratch-built locos and multiple unit stock. Illustrations have been carefully selected to demonstrate as many liveries and styles as possible. Not all classes and modifications can be included due to space restrictions, but I sincerely hope readers, and especially railway modellers, will find benefit and inspiration from the contents.
Colin J Marsden, Editor
---
About
Key has established an enviable reputation in the delivery and success of one-shot special publications, both for contracted clients and as an added offering to the enthusiast base. We are proud to include among our current partners Britain's RAF, for whom we produced a special 90th anniversary celebration magazine in 2008. We also publish the service's Official Annual Review for the global consumer market.